Making nature healthy again is key to our physical and mental well-being
GoGreenRoutes is a €10.5m EU-funded project sowing the seeds for increased nature-connectedness across Europe, Latin America and China.
Its multidisciplinary consortium of 40 organisations is pairing participatory approaches and citizen science with Big Data analyses and digital innovation to co-create "Urban Well-being Labs" in six "Cultivating Cities": Burgas (Bulgaria), Lahti (Finland), Limerick (Ireland), Tallinn (Estonia), Umeå (Sweden) and Versailles (France).
These pioneering cities are implementing "nature-based solutions" such as green corridors, linear parks, pocket parks and shared walkways to enhance the physical and mental health of their urban residents. By maximizing the available public space people can move around the city more actively, enjoy their free time and interact with others, whilst there is also room for restoring ecologically valuable spaces.
The project will develop a set of environmental quality indicators and exchange lessons-learnt with a group of Seed Cities (Munich, in Germany, the Region of Murcia, in Spain, and Gzira, in Malta) and a Cross-Pollination Network (Mexico City, in Mexico, Beijing, in China, and Tbilisi, in Georgia), who represent large-scale opportunities for the implementation of nature-based solutions.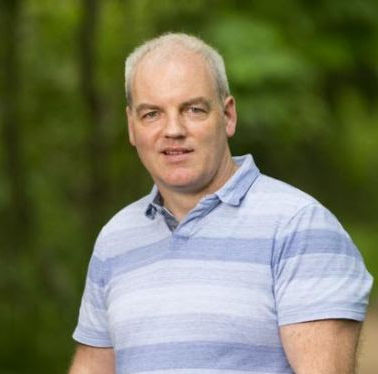 "High quality, multifunctional public spaces able to integrate digital, social, cultural and nature-based innovation to enhance health and well-being, while ensuring the right to the city: GoGreenRoutes seeks to evoke a shift in the perception of public spaces linked to increased usage of green corridors, increased active transport and improvements in the population health and well-being."
Tadhg MacIntyre, project coordinator, National University of Ireland Maynooth